April of 2016 I started this diet called Ideal Protein.
My friend, had a friend who had started it (about two months I think before me) and it was working wonders for her, as in. Actually working and helping her lose weight without completely uprooting her life! Diets to me are about feeling better, fitting into my clothes better is a plus and being able to chase after my cute niece and nephew is also the main goal.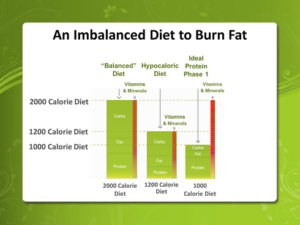 So I talked my coworker at the time into joining with me. We went to a workshop in Clifton, NJ at the NJ Center for Health & Healing. It made a lot of sense, kinda like those health and basic human biology classes you probably took when you were in middle school. More protein, less fat and carbs, equals lowering your body fat overall because protein/muscle burns fat while you're sleeping and sitting around at your desk for work! No exercising thank you very much!
I've posted about other diets I've tried, I've never totally succeeded. Sure, lost a pound here or there, but not like this. When I was younger, like right after high school, I did the Nutrisystem diet, and that worked great, but it didn't teach me how to eat right. It taught me if I consistently buy their products I'll lose weight, but if I don't buy the food they provide me, I wouldn't lose weight. In fact after Nurtisystem I gained a heck of a lot of weight, more than I'd ever been! (Which totally could have been my awful college lifestyle and a ton of other factors but, ultimately I chalk it up to, I didn't learn how to eat healthy from it, I learned how to use a microwave really well!)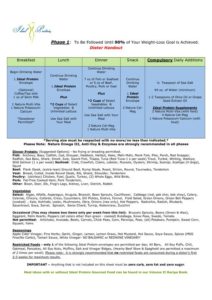 Ideal Protein is definitely a change in eating habits and just like any change you gotta set your mind to it, because you're your own worst enemy. I certainly am, currently being a bit wishy washy about sticking to the diet since this summer. It's been hot, I moved to an apartment, like a lot of stuff going on and I tend to bail on my long term plans, but it's still working for me overall because I learned that sticking to meats and veggies primarily works out in the long run.
Each week I go to the NJ Center for Health & Healing and get my weigh in on the fancy machine where you have to take your shoes off and hold the little finger pads, so it'll take everything, my BMI and muscle mass, all the good stuff you never realized they could measure by just standing on a scale thing. I also get time with a coach! EACH WEEK!
I tried Weight Watchers the beginning of 2015 for a bunch of months and although I did that with friends, we went to the meetings every week and tried to stick to it, and did lose a bit of weight. But the meetings with a bunch of strangers were definitely NOT as helpful as this one on one time with my coach about my personal specific progress. Everyone there is super nice, they know your name, they give you hints, check your food journal, make sure you stay on track and motivation!
Now I'm in Phase 1 which is the losing weight phase, where your body goes into Ketosis. There's a stigma about it I think, but I dumbed it down for myself and basically figured out, if I eat less carbs which means eating less sugar, I get more full for longer on meats and veggies. After the third day of dreaming about pasta, it gets much much easier. My body was like addicted to carbs, without them I was all groggy and uncomfortable, but after that third day of low sugar diet, I'm feeling better than ever! Surprising to me especially, since I've never really felt "better than ever" in these past few years.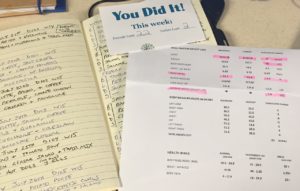 I also started and kept using the My Fitness Pal free app on my phone to write down the foods I eat each day. We can be friends! [email protected] Even in the free version it gives you a break down of your nutrient intake based on those foods, so you can make sure you're staying under your carbs/sugars and fats each day. Though I use the app on the go, every week I sit down and write down what I ate each day in my journal, it gives me time to look over how well I think I did and also works out better so my coach can take a look too!
Ideal Protein does provide their own foods, packets of drink mixes, soups, chips all sorts of goodies and when you're starting out, it's suggested and entirely much easier if you eat what they provide and what you can buy at your weigh ins. But I've found (at least for me) that I can stay under my carb and fat threshold so long as I choose mostly meats and veggies even without their foods! Which is awesome because that means I'm learning how to eat, plan and cook better!
If you're like me, the proof is in the data, and right now I'm just praising the diet because it's worked for me and three friends, so let me show you where I was and where I am today!
I've been in Phase 1 of the Ideal Protein diet for 18 weeks, that's about 4 months and I had my progress report printed out yesterday when I went for my weigh in:
| Ideal Protein Weight Loss | Beginning | Current | Cumulative Change |
| --- | --- | --- | --- |
| Dates | 4/11/16 | 8/18/16 | 18 Weeks |
| Weight | 293.0 | 257.5 | -36 pounds |
| Body Mass Index | 50.3 | 44.2 | -6.1 BMI |
| Waist:Hip Ratio | 0.85 | 0.78 | -0.07 ratio |
| Body Fat % | 55.3 | 53.4 | -1.9 % |
| Lean Mass Pounds | 131.8 | 119.9 | -11.9 pounds |
| Average Weekly Weight Loss | | | 1.9 pounds per week |
| Body Measurements in Inches | Beginning | Current | Cumulative Change |
| --- | --- | --- | --- |
| Upper Arms | 16 | 13 | -3 |
| Chest | 50 | 46 | -4 |
| Waist | 46.5 | 42 | -5 |
| Hip | 55 | 54 | -1 |
| Thighs | 31.5 | 28 | -4 |
| Total Inches Lost | | | -23 |
My body fat % went down cumulatively -1.9% which I'm psyched about, but my coach let me know that usually at 4 months on their program they see a larger negative percentage. So I know I can definitely keep getting better at this!