Here is just a little summary of some of my most enjoyed web design and development work, some of which are still in use, some of which were just incredibly good practice, helping me to expand on my knowledge and experience!
I worked with incredibly talented developers and product teams at Toys"R"Us in 2016 – 2018, primarily on the Customer Profile Management team which was responsible for building the "My Account" section, from the sign in authorization page, through profile viewing, and adjustment forms. These are a few screenshots from the responsive pages I worked on, learning Node and React for the first time in my career. Sadly this portion had not been released to the client facing production site before they closed down their site and became non-transactional in 2018. It was the first time I worked on any pages outside of the path to purchase pages, like the product listing pages and main category pages where I spent a lot of my time when I first joined Toys"R"Us in 2016 on the AB testing team. Starting with the account section, was definitely a difficult project, as a crash course in coding within the new React platform using Redux to contain the users logged in state and data.
Please click the thumbnails to open the full screenshots.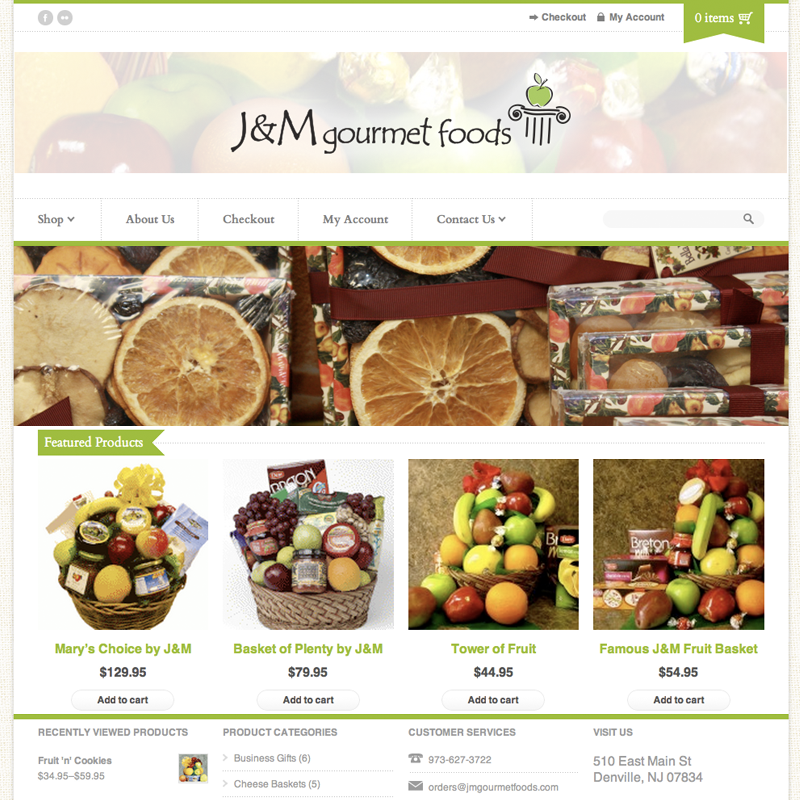 This was a commissioned design and website project I took on to help out a friend. J&M Gourmet foods needed a serious overhaul of their original site. My very first all by myself fully functioning ecommerce site, using WordPress CMS, Woocommerce plugins and customizing certain functions in PHP to give them exactly what they needed for their basket orders. Launched 3/16/14. It has since been changed out for a WIX site completely maintained by their company, but I've still linked to it here because although it's no longer a representation of my work, it's still a great fun business and I like to promote my friends' work!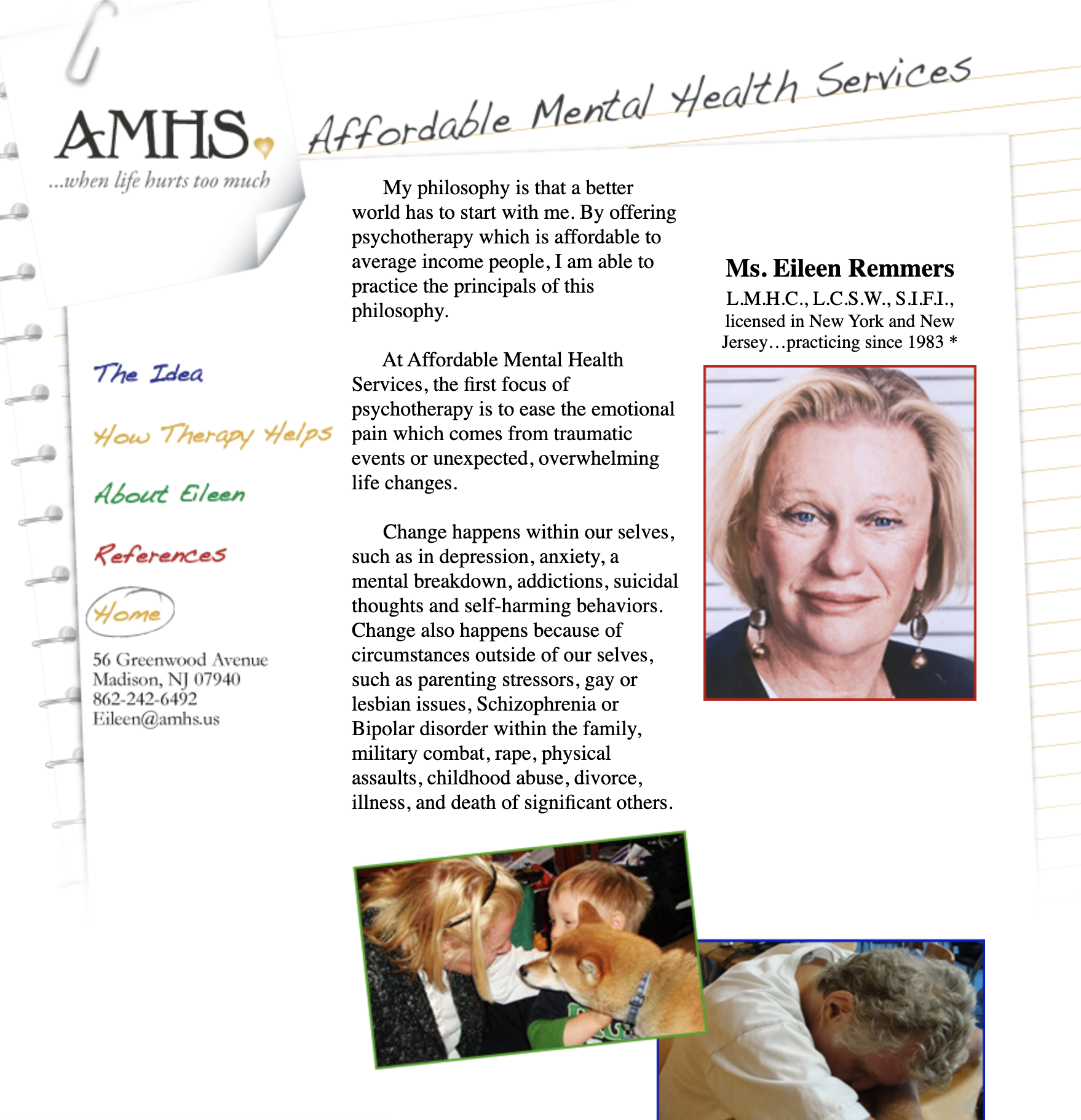 This site was a commissioned website for a renowned therapist named Eileen Remmers. I worked directly with Eileen on the design, organization, copy on this site. A fully independent freelance opportunity, I tried out some techniques I had just learned with image maps but also this was back in the day when tables were still the base of a lot of my work. She had recently struck out on her own and provides affordable mental health services in regards to addiction recovery, anxiety & panic attacks, bipolar disorder, divorce & family losses, schizophrenia, self esteem & empowerment, & more. Launched in 2009, I'm so happy that Eileen still has this website up, it really shows how much I've grown with my development tactics since then.
My friend and past coworker, Azhelle Wade, runs both of these sites through Squarespace, which is a plug and play website builder and CMS with set themes and colors to choose from. They are currently capable of rendering custom CSS which we can inject easily and sometimes the themes need tweaks, especially in their mobile breakpoints, to show her content correctly. I consult quarterly and offer CSS customizations to particularly tricky selectors, which can get very nested in the Squarespace parallax themes she uses. And even though I can not take any credit for her professional success and beautiful content, I wanted to feature these sites as part of my freelance work experience. Nothing, not even simple CSS, is too small a job to be overlooked, that could enhance a users experience.