I've completed the painting.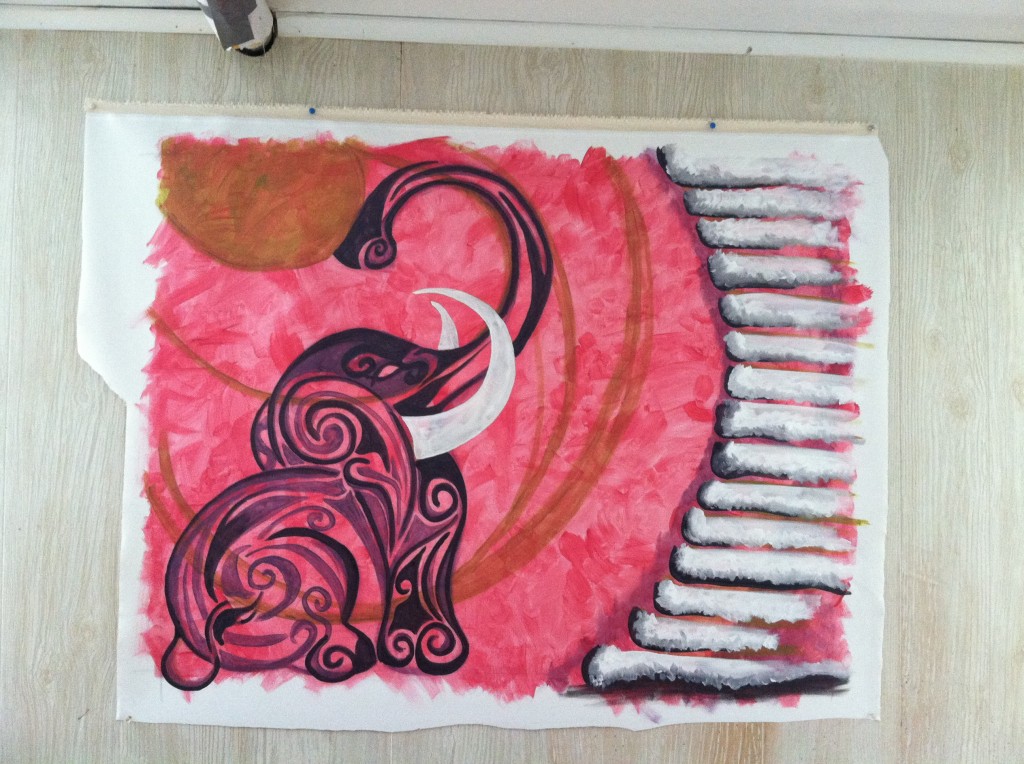 I added more white.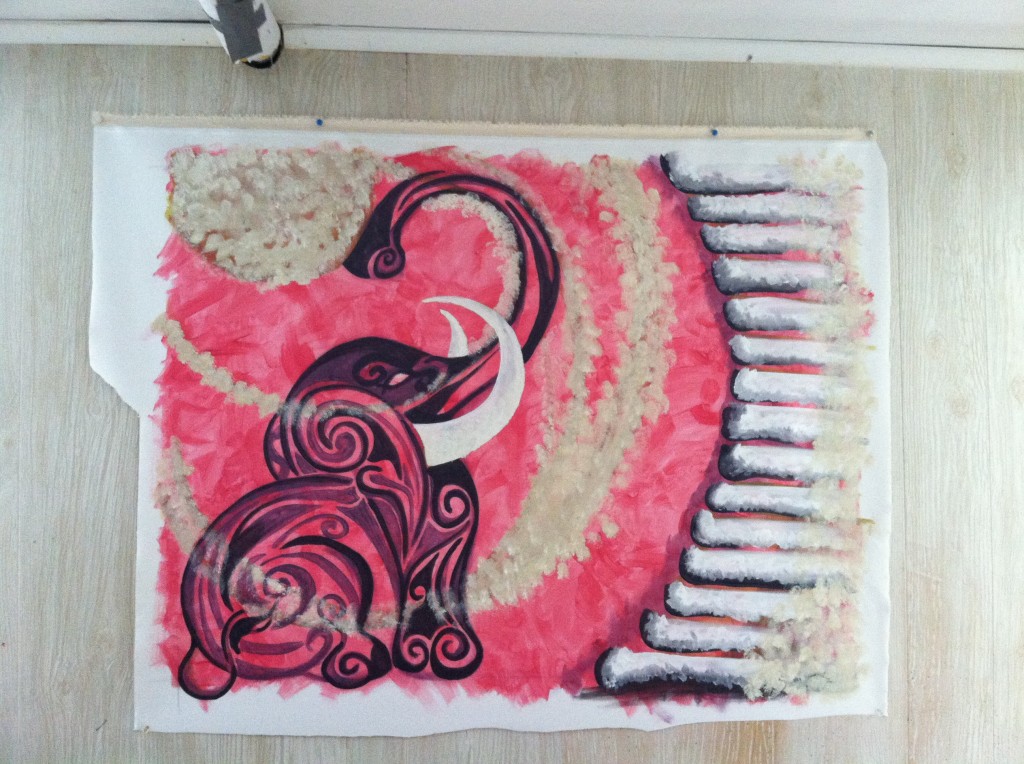 I added more depth.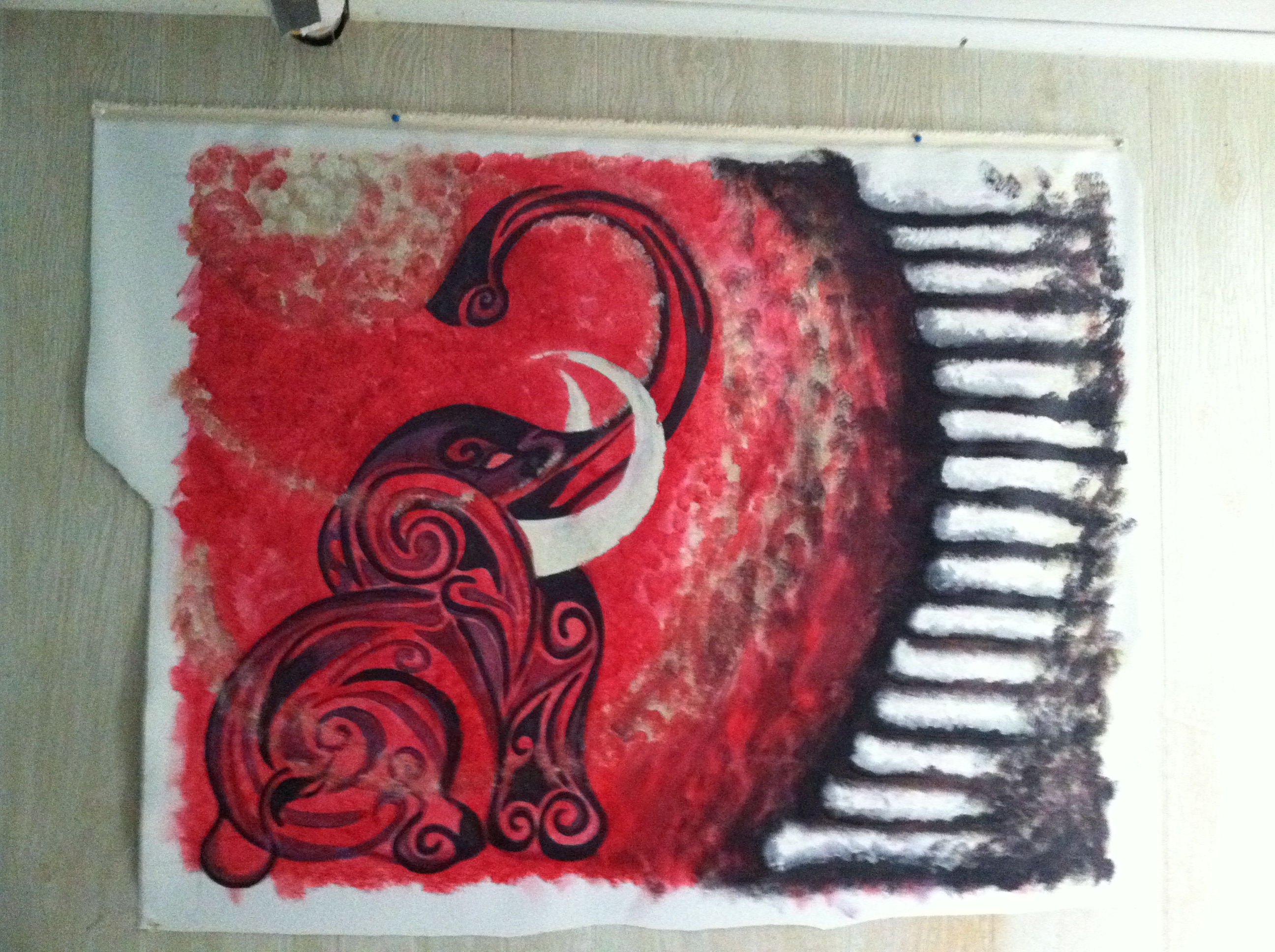 I put in whatever seemed right.
Charlie and I no longer live together, so this painting doesn't have a picture frame in mind. I may sell it, there has been some interest, although right now it's just rolled up in the back seat, abandoned.
See where this painting started from.
UPDATE 4/7/14:
This is still rolled up and rubber banded, not stretched or framed, just lingering in the corner of my basement, taunting me to get rid of it. Perhaps when I get my new place I will hang it up somewhere, kind of as a reminder, that I started making this for a purpose that didn't really pan out and how far I've gotten since I've finished it.