Here is just a little summary of some of my most enjoyed web work, some of which are still in use some which were just incredibly good practice!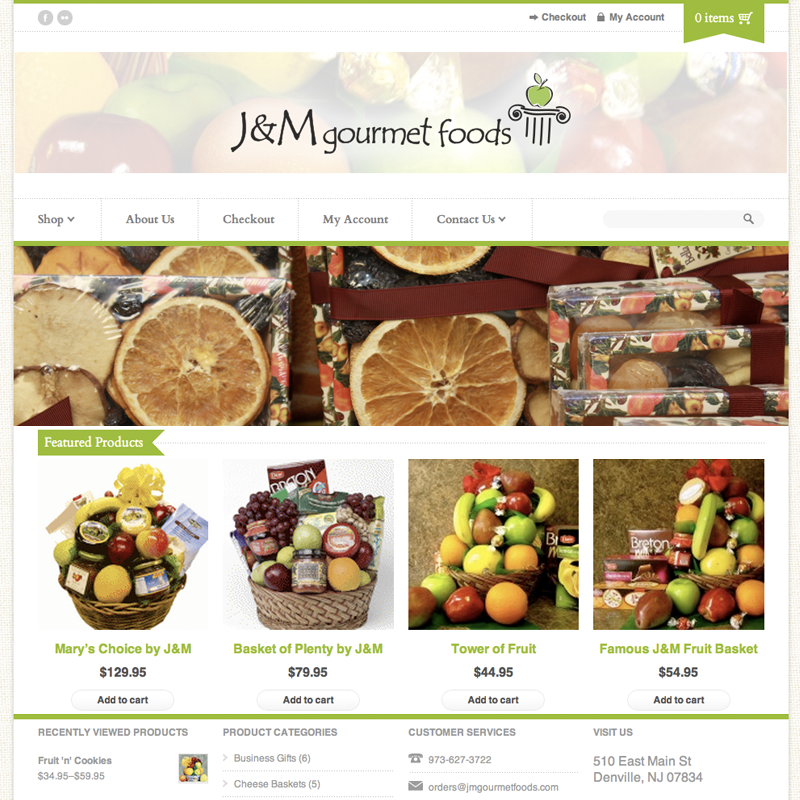 This was a freelance project I took on to help out a friend of a friend. J&M Gourmet foods needed a serious overhaul of their current site. My very first all by myself fully functioning ecommerce site, using WordPress CMS, Woocommerce plugins and customizing certain functions to give them exactly what they needed for their basket orders. Launched 3/16/14.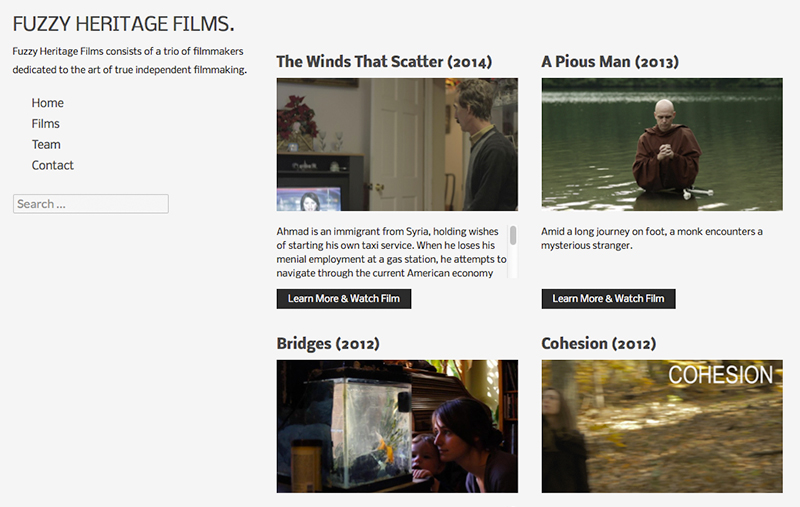 This was a site commissioned by Paul Taylor to make a clean portfolio of his work along with his friends and coworkers Alex Megaro and Christopher Jason Bell. Their current short film portfolio is very impressive and I was amazed at how simply they wanted the site designed and how beautifully it works on all devices. Launched 1/24/14 and since removed by client.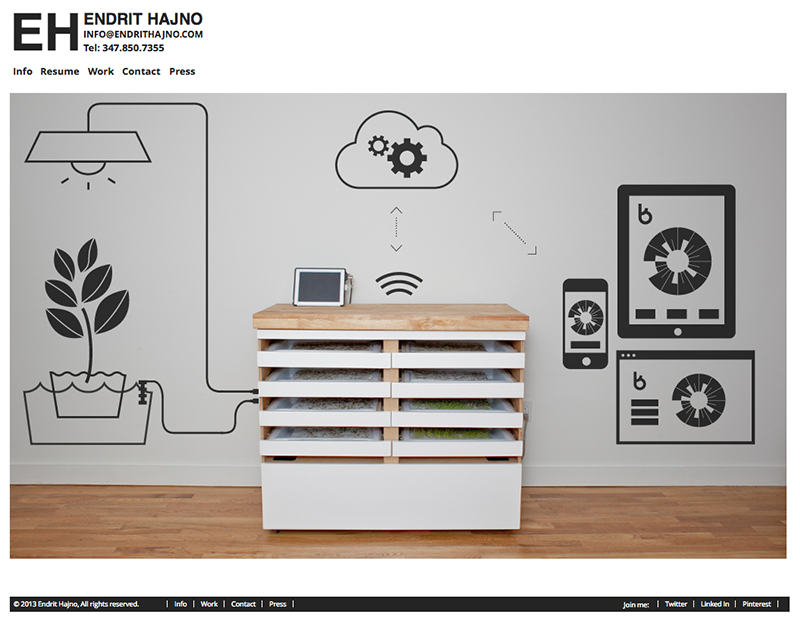 Endrit Hajno is a product designer who needed his website redone within the WordPress CMS, I created a responsive custom theme based on his exactly specifications, along with an easy setup for him to post his new works along with getting his name out there to potential clients and new job offers. Launched 10/21/13 and since removed by client.
Crown Billiards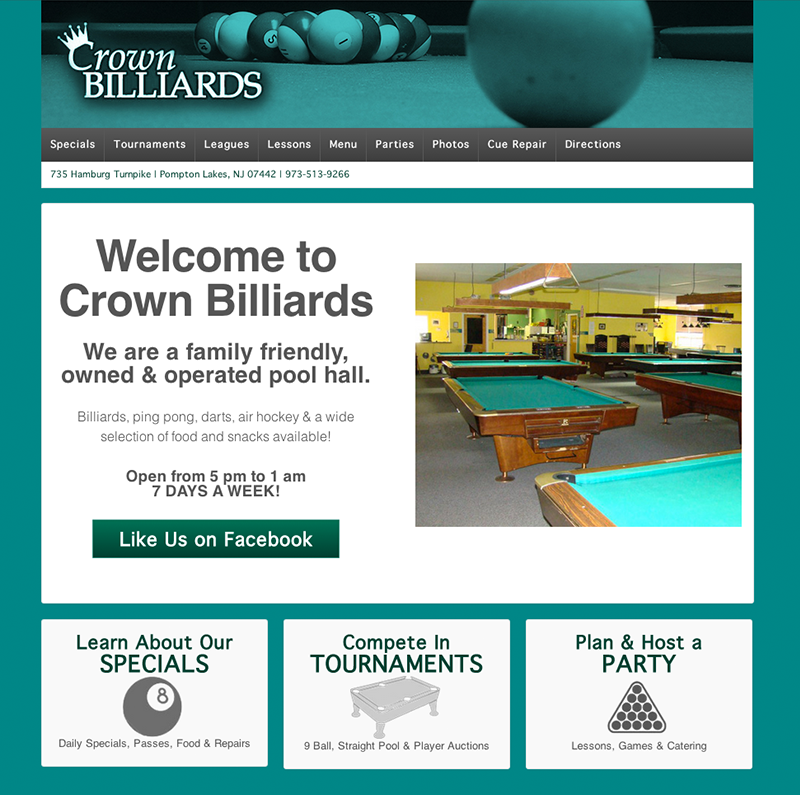 Crown Billiards was located at 735 Hamburg Tpk in Pompton Lakes, NJ 07442. This site was for my family's business, we closed our doors in 2015 and since the actual website we have taken it down. It was a pool hall that my father had owned and operated since I was a little girl. I helped out there when he needed me and this site was always a work in progress. I used to try out new web and marketing techniques here that I was learning at my other jobs, in an attempt to promote our various deals and amenities to prospective customers. I also handled all of the social media for the business, in particular our very popular Facebook page, Twitter account and Google+ page all of which still exist but we no longer update.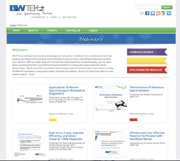 B&W Tek was a client who approached Giovatto for an entire remake of their website. Laura Sly built this site with Samantha Parisi managing the project and now I handle some of the web maintenance and recently built this new area of the site for B&W Tek so they can archive their webinars which have small forms to collect lead information before users can view the webinars.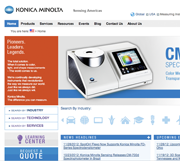 Konica Minolta Sensing Americas is huge retail client for Giovatto. The project of remaking their website was started right before I joined the company. Laura Sly designed the site with Samantha Parisi managing the timeline and the fantastic programmers at Boomtown actually built the site. I take care of the web maintenance, and now that there is not only a US site, but also a Mexican, Brazilian, and Asian Pacific sites, this maintenance needs to be coordinated and completely organized.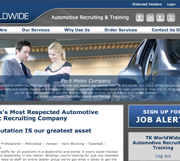 This was a client from Florida who needed a new website desperately and endorses Giovatto's work to the dealerships they work with. I completely revamped their site and gave them many ways to interact with their dealer clients who needed to figure out which services they needed and a simple ordering system.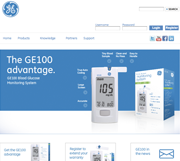 My most exciting Adobe Flash project was making the homepage interactive masthead for www.gediabetes.com. This project was built with the team at Giovatto, specifically Laura Sly, who programmed the website and Samantha Parisi who managed the timeline of work along with keeping an eye on the very specific GE branding guidelines.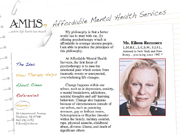 This site was a commissioned website for a renowned therapist named Eileen Remmers. She had recently struck out on her own and provides affordable mental health services in regards to addiction recovery, anxiety & panic attacks, bipolar disorder, divorce & family losses, schizophrenia, self esteem & empowerment, & more.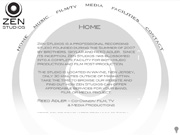 Zen Studios is a company run by two friends of mine out of Wayne, NJ. I started creating this animated flash website to promote their recording studio business as well as test my skills at action scripting flash sites. This site was hosted by me and it was never launched to the public as per the client.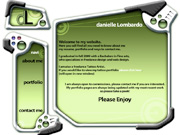 This was my very first website made with Adobe Flash. My personal resume, portfolio, contact site created during my Interactive Media course. It is definitely over designed and has a few kinks in it, but the process taught me a lot about using Adobe Flash.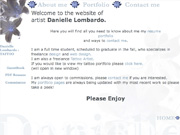 This HTML website was the first site I created with the help of Adobe Dreamweaver for a college course. Before, I used to handwrite the HTML and CSS. Starting out making websites in that way, created the basis for my knowledge and ease of trouble shooting the code which Dreamweaver creates in a faster way.
TBA

I am constantly meeting new clients and working in new areas of web design.
My newest commissioned work will be announced and ready for you to view soon.